DEAD SEA UNDER EYE COLLAGEN GELS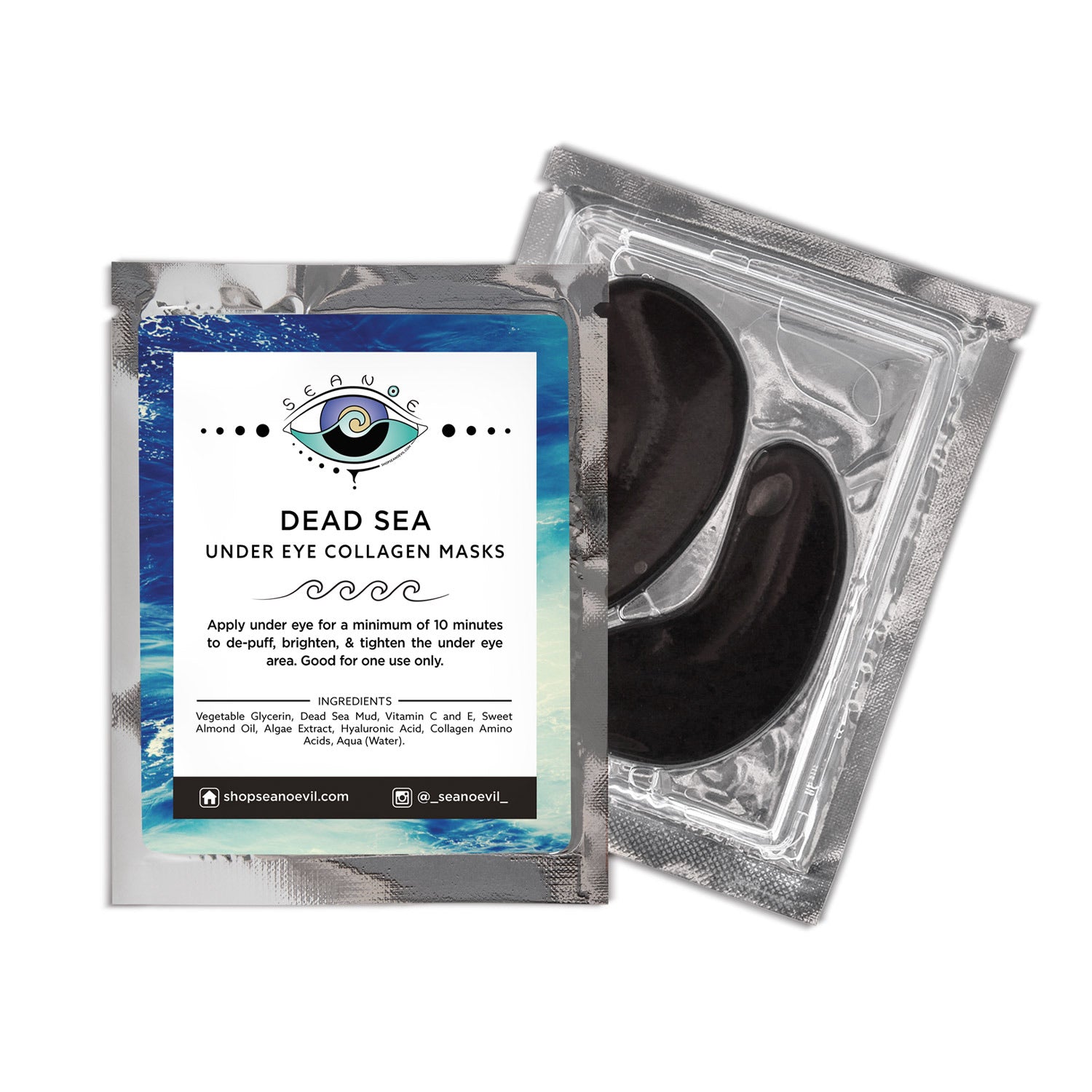 Our NEW Dead Sea Mineral All-Natural Anti-Aging Eye Gel Pads are detoxifying and purifying with the mud of the Dead Sea. Depuff and de-stress those tired eyes with all-natural anti-aging beauty components!
Dead Sea Minerals are an ancient beauty component that will bring detoxing benefits and brighten the most delicate skin. In just twenty minutes, Dead Sea Mineral All Natural Anti-Aging Eye Gels, a cooling transdermal gel patch, infuses the eye area with age reducing properties and concentrated doses of firming natural ingredients to de-puff, tone and reduce the appearance of fine lines and wrinkles, while penetrating deep into layers of the skin.
Vegetable Glycerin, Dead Sea Mud, Vitamin C and E, Sweet Almond Oil, Algae Extract, Hyaluronic Acid, Collagen Amino Acids, Aqua (Water).
One Eye Gel Set. One time use. Unseal the package, apply each gel under the contours of your eyes. Go from puffy to perfection in ten minutes. Can be worn until eye masks are completely dry for a longer, more intense treatment.

Pro Tip:
Throw these in your bag so you can have your favorite anti-aging products on the go.
MADE IN THE USA